Voicespin is a global VoIP company that offers complete call center solutions for a large range of agents. The company was founded in 2006 and it is based in Israel. Its current client base includes more than 500 businesses across the world in a wide range of different industries.
The goal of Voicespin is to provide innovative and reliable communication solutions that will allow companies to maximize customer satisfaction, loyalty and sales. An efficient service will be added to your operations whenever you deploy a VoIP system.
This Voicespin review looks at exactly what makes up this offering, giving you an idea as to whether or not it might be the ideal fit for your business needs.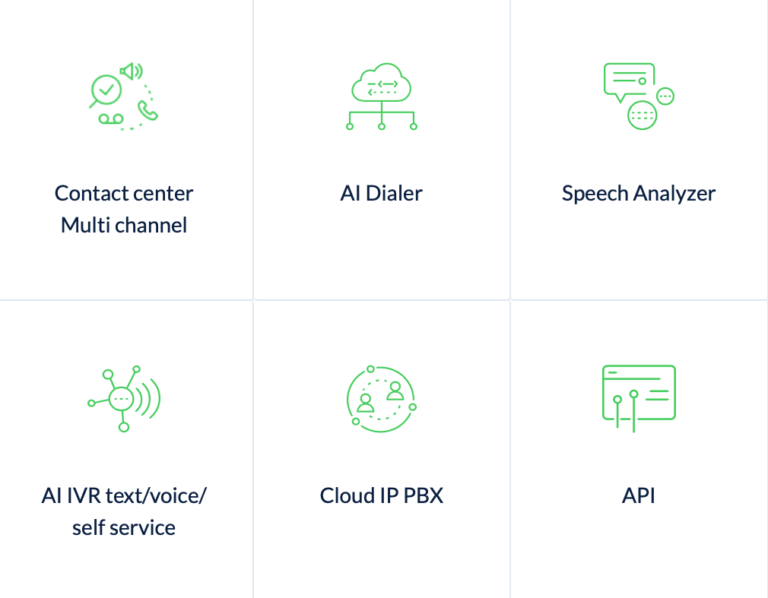 Product Offering
Voicespin certainly has a wide selection of different features and products. All solutions are based on the cloud, which makes for a very efficient process right throughout. The interface is powerful, yet easy to use. Therefore, you do not have to know anything about coding or server configuring. Everything is completely done for you.
You like this review so far? Check Our Services to see how we can help You!
With the Voicespin dashboard, you can easily monitor the activity of each of your agents. Performances are tracked here and you can almost instantly generate reports on different agents as needed.
There is an agent panel that allows agents to work efficiently without any distractions. All they need to do is log in and there will only be a quick summary about performance levels. Otherwise, agents can focus on what matters. One of the Voicespin Apps is a speech analyzer. This means that voice recognition is automatic and offers in-depth analysis on calls. It can spot keywords, predict compliance issues, help achieve sales goals and deliver multi-level reports.
The AI auto dialer means that agents do not have to waste time by manually dialing. This feature instantly connects customers with agents as soon as the previous call has been finished, allowing for the most efficient service possible. Finally, there are CRM integrations through the Voicespin offering for the likes of Salesforce, Zoho and MS teams. This means that everything is in one place and key data is not misplaced or forgotten about.
Pricing
Through the full call center solutions offered by Voicespin, the company aims to have the most competitive prices to nations across the world. There is a fixed price per month in place of $75, which is good for the VoIP sector. You will then just have to pay an additional fee for the calls that are made through this service.
Through the deployment of Voicespin solutions, the goals for the business using the services to see a drop in costs related to the operations of their business. It can also help to make the sales process more efficient and potentially more profitable. Therefore, using a VoIP provider in a lot of cases will actually pay for itself. However, this depends on the costs and makeup of each individual business.
Account Types
At Voicespin, there is a central package for businesses. The plan price will vary by the server size that is needed. Then if you want to use some of the advanced products, you will pay an extra fee. It is up to you to decide which of the features would prove useful to your operations and then act accordingly.
You can get in touch with the Voicespin team to get a specific quote for the exact product plan you are looking at investing in. There is even the opportunity to test out demo versions of the different apps.
When you sign up for a Voicespin package, you will get access to 24/7 support every day of the year. This means that your account will always be smooth and stable thanks to the cloud servers. All issues will be quickly resolved so you can simply focus on your business and not have to worry about the VoIP side of things.
Conclusion
Voicespin does a great job with its VoIP offering. You have a great full call center solution that integrates well with other third-party systems. Everything on the platform is done to ensure that agents are as efficient as possible with their work.
There are some great additional features that could take your business to the next level, such as the speech analyzer or AI auto dialer options. The pricing is competitive and there is great account support on offer. Therefore, Voicespin is a great option if your business is looking for VoIP solutions.

FTT Score
Based on the review above, on the scale from 1 to 10, our FinTechTycoon expert score is
6.
You found our review useful? Check Our Services and see how we can help!